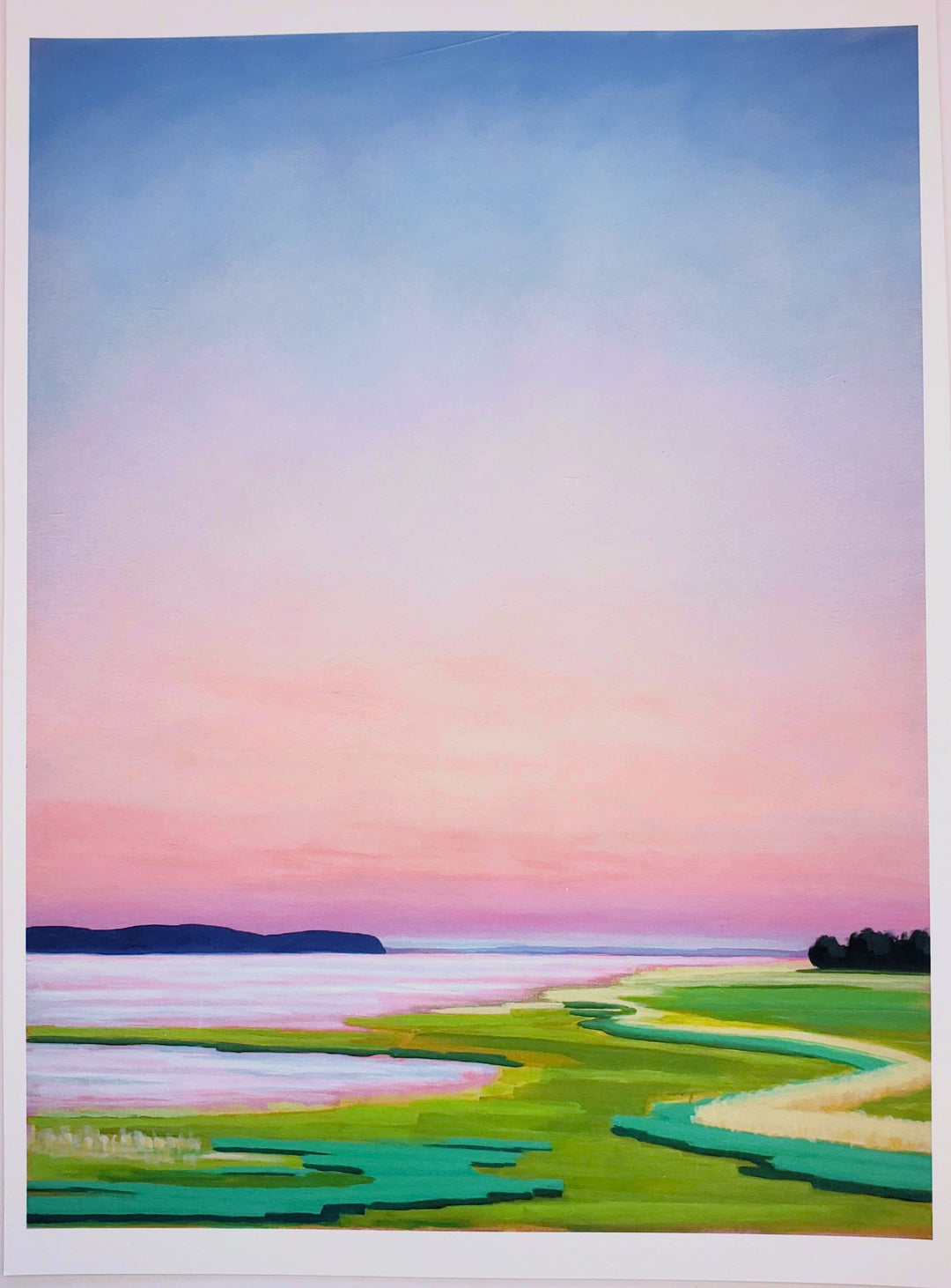 Print 128 - Approx 6.75"x9"
Regular price
$25.00
Sale price
$20.00
Save $5.00
/
---
This is a fine art print featuring a colorful landscape painting by Catherine Freshley.
The print is "Perfect!" See scale below.

This print is from my "seconds" basket. It is beautiful quality, but it may have a small imperfection (like small dots or scratches in the image, ink smudges on the white border), be an irregular size, or it might be a test print with colors that are slightly off from what I envisioned. Or… this may be a print image that I have discontinued or never decided to sell – yes, you can find one-of-a-kind and throwback gems in this batch of "seconds."
This print is marked down in price.
The photo may be slightly askew, but all prints are perfect squares or rectangles.
Prints 11"x14" and under ship in a protective sleeve with a backing board, in a rigid mailer.
Prints larger than 12"x12" and larger ship rolled.
Quality Scale
Perfect! = This print is a discontinued image or a sample. No damage.
Imperceptible = You'll probably spend hours looking for the damage and/or the damage is at the edge of the print and will be covered by a mat or frame.
Minimal Damage = You'll see the issue if you stick your nose in the print, but you will never notice it once the print is up on your wall. Or damage is more significant but will be mostly or entirely covered by a mat or frame.