Crescent May Drive #3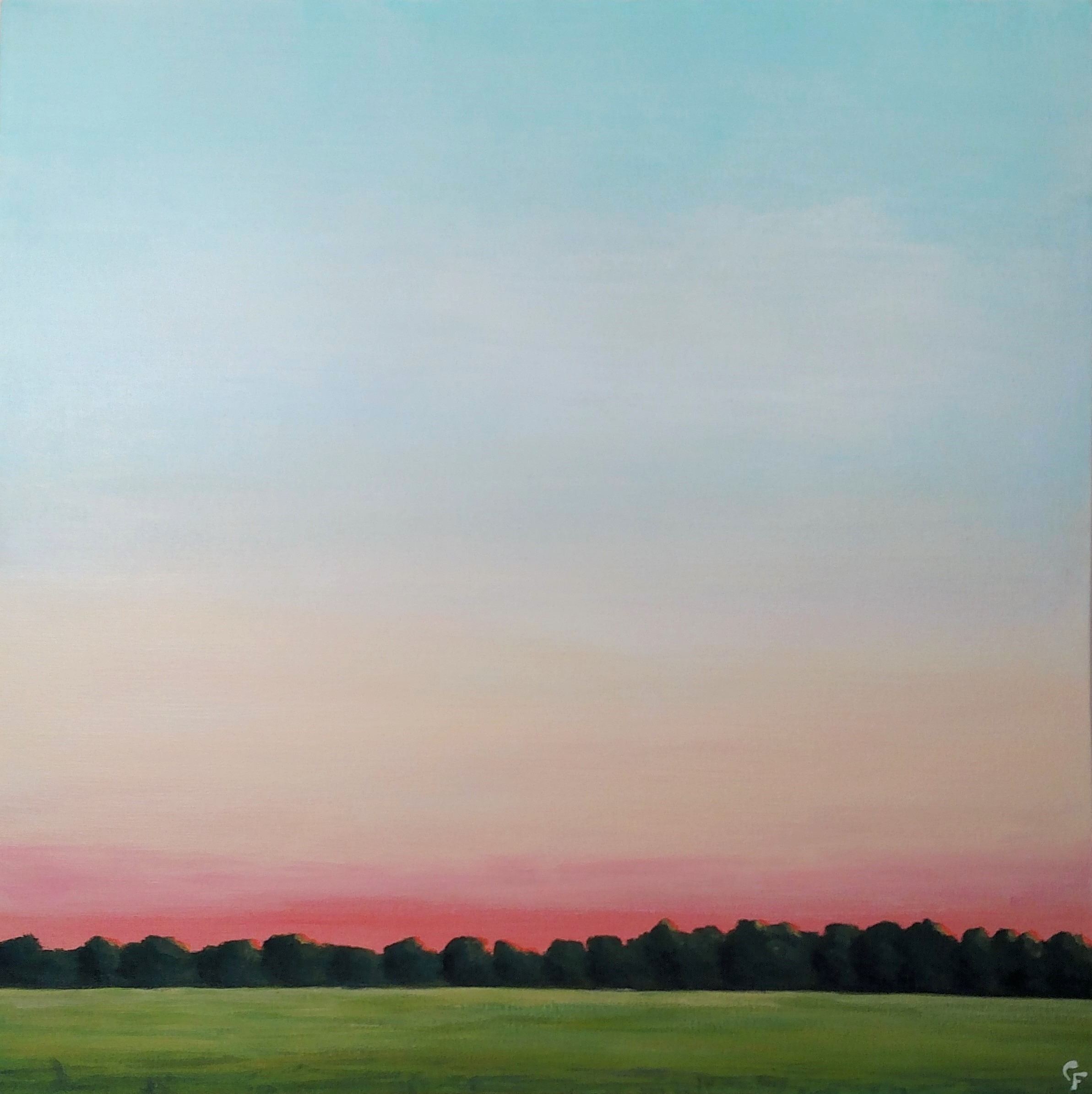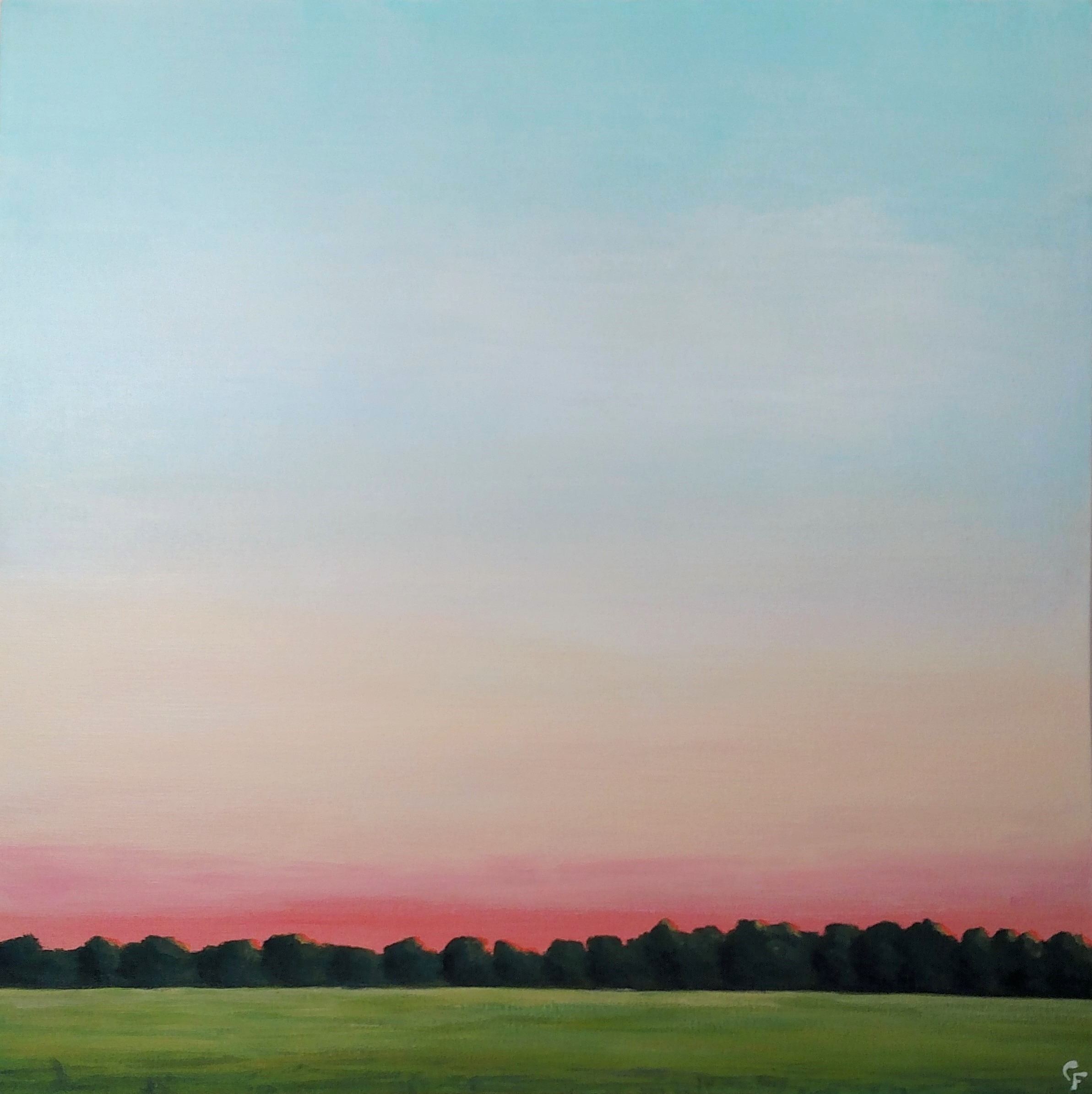 sold out
Crescent May Drive #3
**PLEASE NOTE: This painting is hanging in a show at The Collective in Edmond, OK, through Jan. 27. If you purchase it, I will ship it to you after Jan. 27.**
This is an original 24"x24" painting of an Oklahoma evening. My husband and I were driving south on highway 74 near Crescent, Okla., when I took the photo for this painting.
This canvas has so much paint on it! You can't see it here, but the paint application is rich and luscious. You can see a glint of the sunset on the tops of the trees.
PLEASE NOTE: This painting is not a perfect square. The right stretcher bar is slightly warped, bowing in toward the center of the painting. You can sort of see this in the second photo (it also looks bowed on the bottom, but that is just the photo). This size painting is normally $500, but I am discounting this one to $425.
The sides of this painting are painted light blue. I signed the painting on the front and back. It is wired and ready to hang. I ship my paintings with care via UPS ground.