Hi and welcome. I am thrilled you are here!
My name is Catherine Freshley and I live with my husband in Portland, Oregon -- our hometown. I love to paint and I love to make colorful art that makes people happy.
I have been making art forever and started selling my art in 2010. I have been a (nearly) full-time painter since 2016. Before that, I worked in digital strategy and brand strategy at an ad agency. I have a degree in economics from Tulane University.
In late 2022, I opened a studio-gallery in gallery in North Portland's bustling Williams District. I would love to have you visit! You can learn more about my gallery here.
I paint and sell a few different things...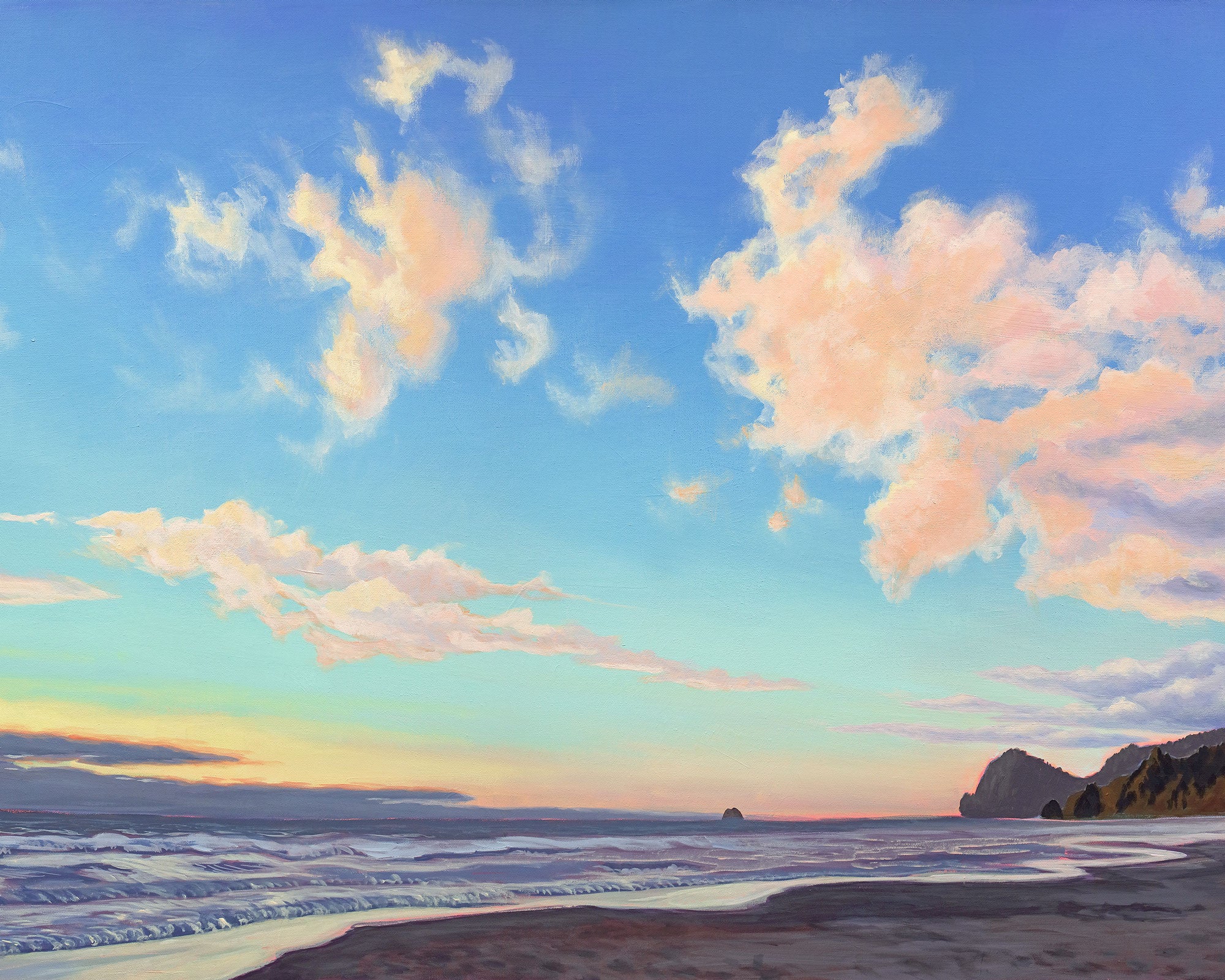 Detailed landscapes
I have been painting in this style since 2010. I love capturing the natural beauty of my surroundings.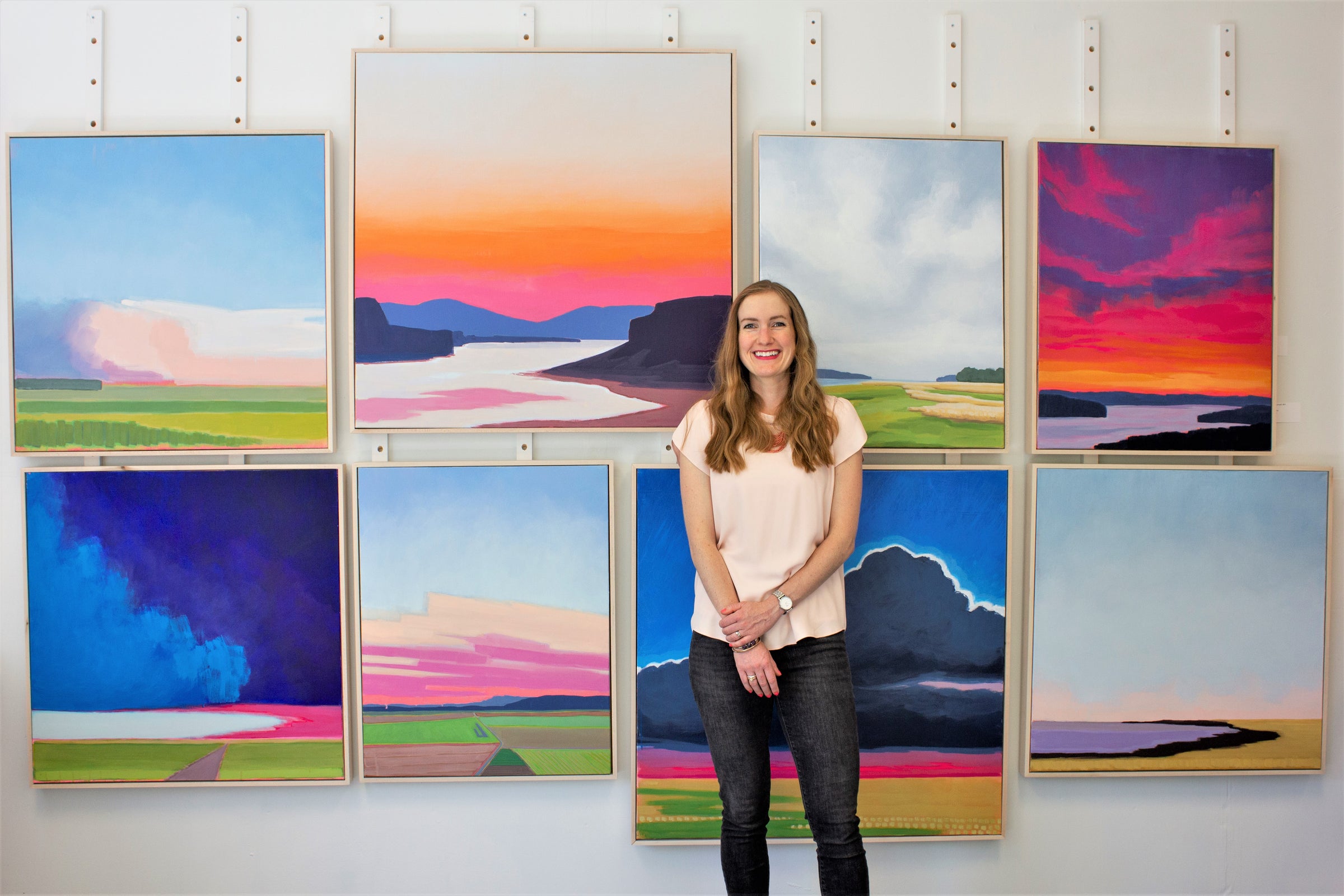 Abstract landscapes
In 2020, I started experimenting with simplifying my paintings -- focusing on the key colors and shapes.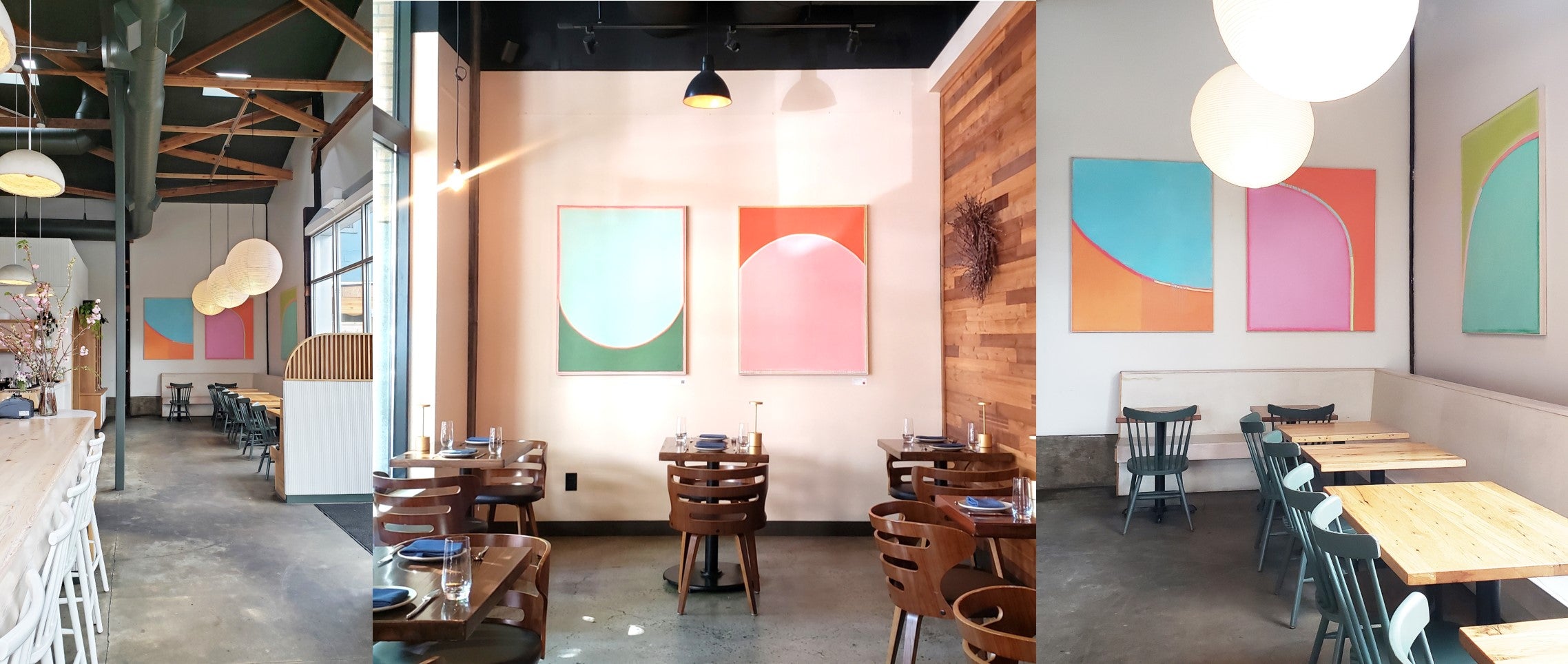 Non-representational paintings
In 2022, I gave myself "summer break" in which I let myself paint whatever I wanted. I'm not totally sure where these shape paintings came from, but I adore them.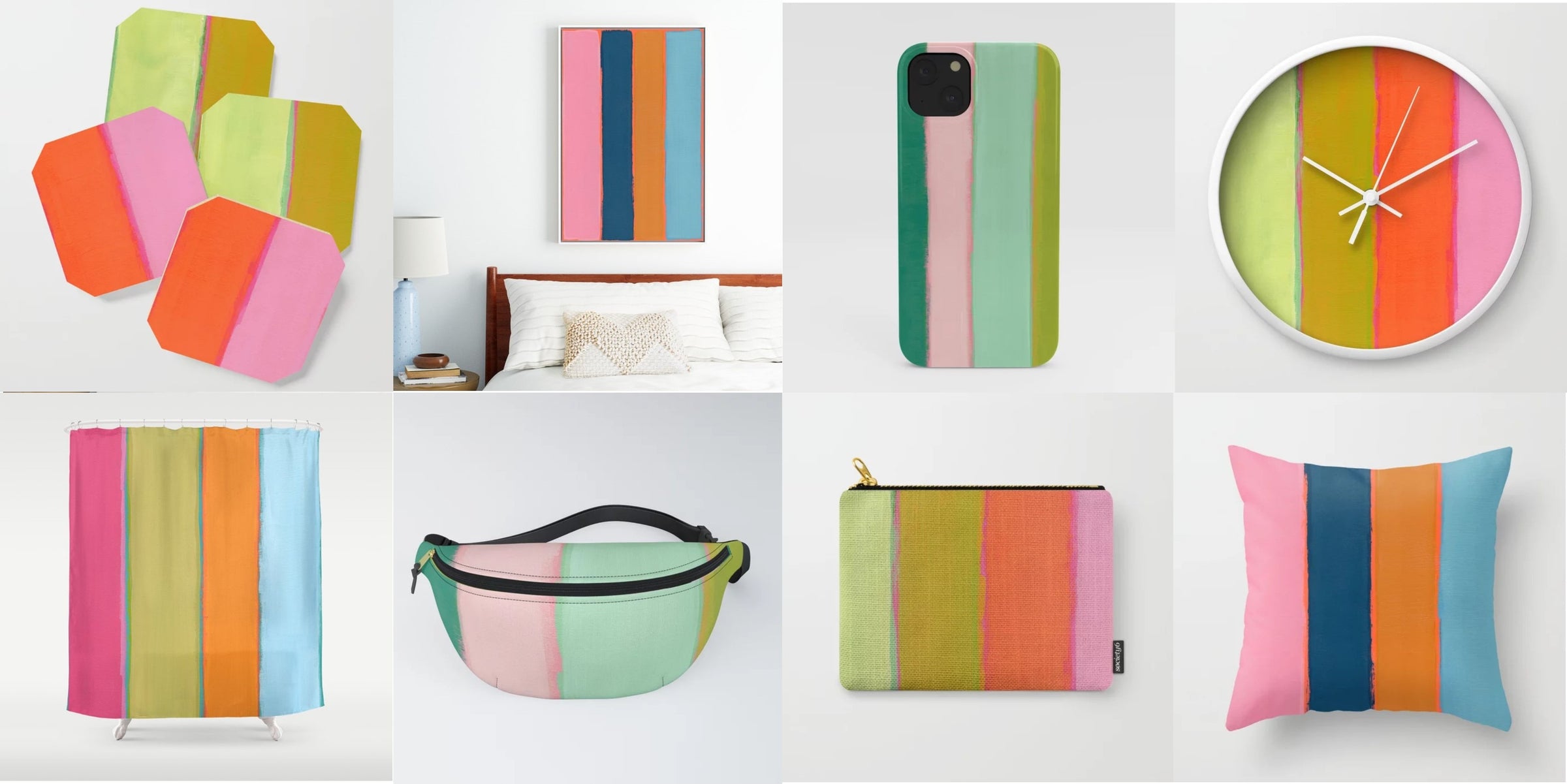 Products!
I love providing people with multiple options for enjoying my art -- and at a range of prices. I am pleased to have a ton of fun products available through Society6.
Shop my products
I believe...
...art is important and impactful in people's daily lives.
...everyone deserves to have art in their home and workplace that makes them feel
good.
...art is for all budgets.
...you don't need an art history degree to know what you like.
...choosing art for your space is a way to express yourself and everyone should feel confident in purchasing art that makes them happy.
Making art less intimidating
I love helping people learn about art and helping them start a collection.
Learn about buying art
Working with other small businesses
In 2021, Adelsheim hired me to design the label for their Artist Series rosé.
Read about the project
Hosting people in my gallery
We hosted a Mardi Gras-themed mixer for the neighborhood business association.
Visit the gallery
I'm proud to have worked with these brands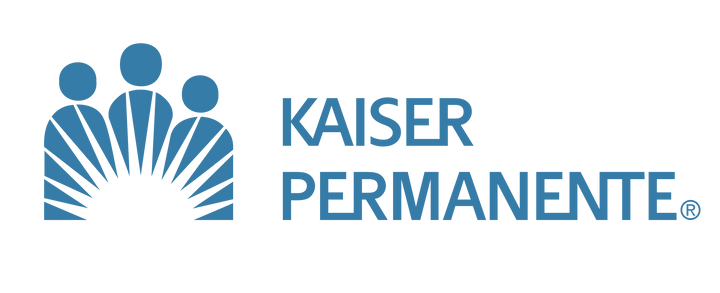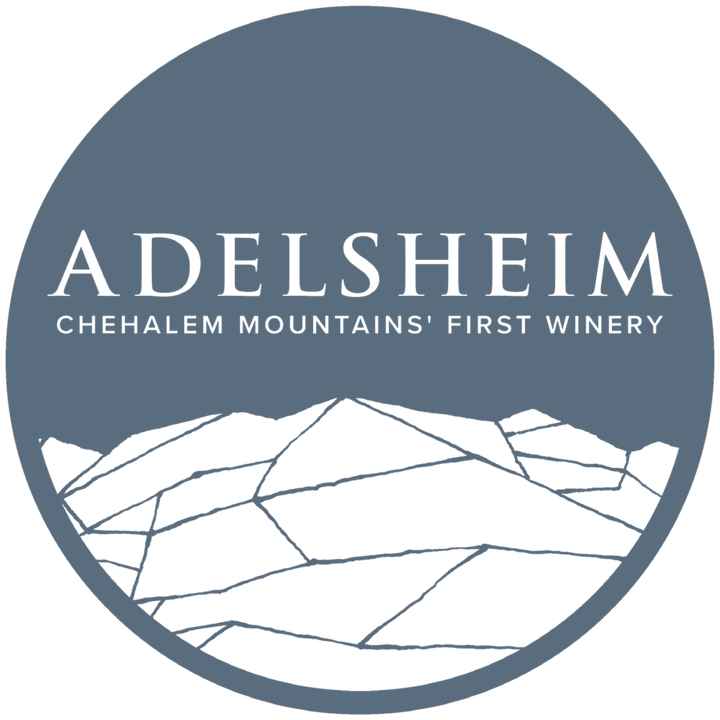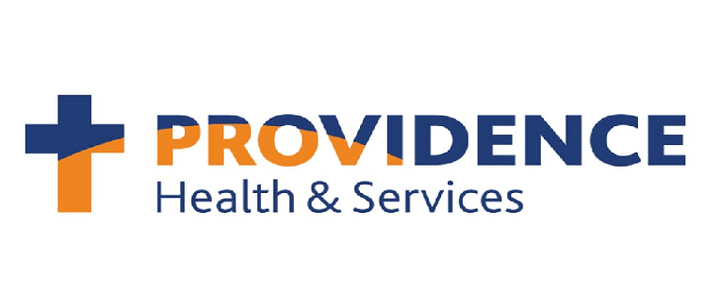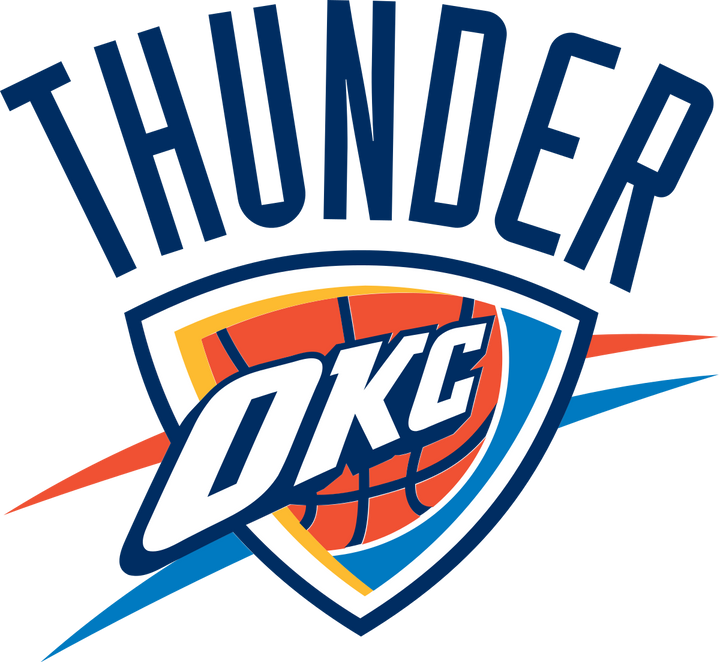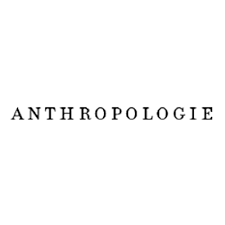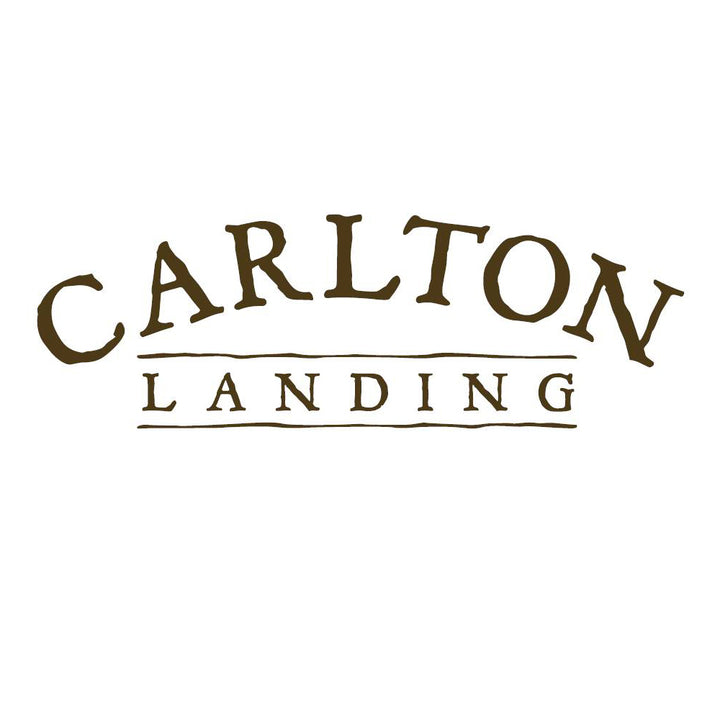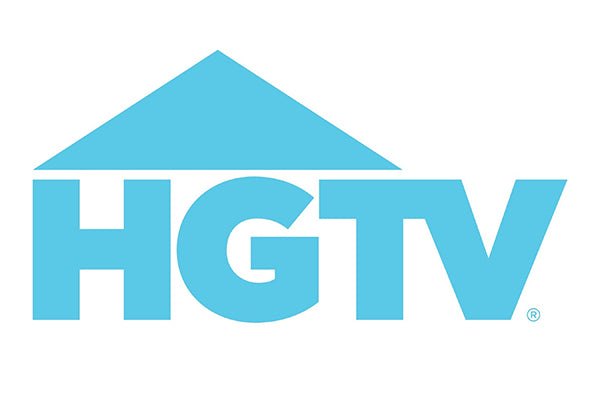 I'm thankful for this media coverage
Want to contact me?
You can fill out this form or email me at catherine@catherinefreshleyart.com