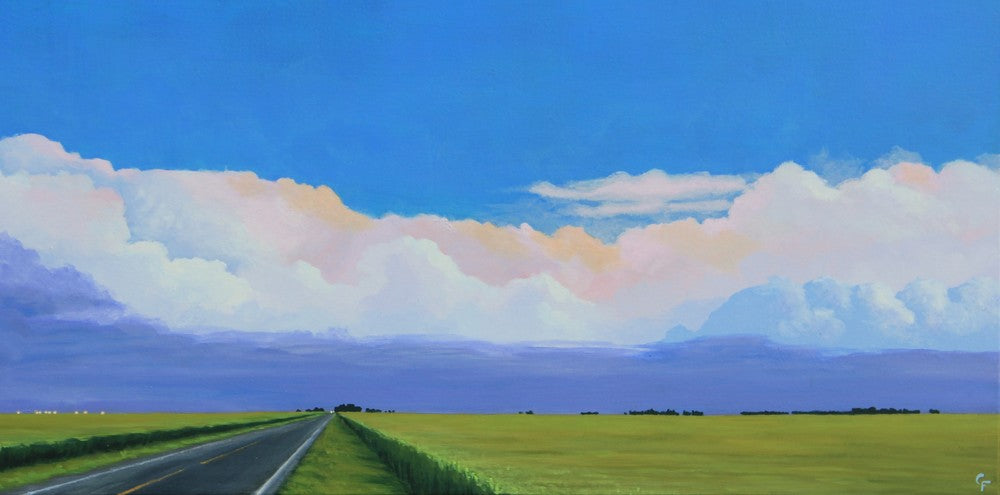 "Well I've never been to heaven, but I've been to Oklahoma"
---
This is an original 24"x48" painting of a two lane road in Enid, Oklahoma. I took the photo for the painting on a May 2016 evening when I was out chasing clouds. Over the course of a couple hours, I captured countless photos as the clouds changed. This bank of clouds was notable for the pinks and oranges in it. I loved the way the wheat -- almost ready for harvest -- looked in the evening light.
The sides are painted dark green to match the trees. I signed the painting on the front and back and it is wired and ready to hang.
I ship my paintings with care via UPS. A $7 handling fee will be added to your order. Any necessary shipping is estimated separately and I will send you an invoice.