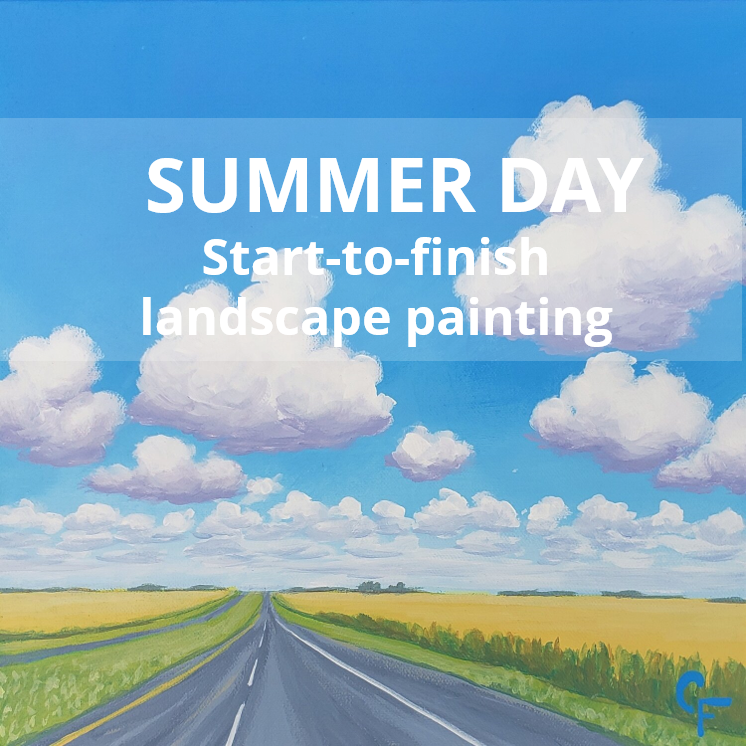 Start-to-Finish Summer Day Class
---
In this two-hour video class we'll paint the summer day shown in this picture from start to finish.
When you purchase this class, you will automatically receive an email with a link to a PDF. Be sure to save the PDF as soon as you click the link. The link in your email to download the PDF will expire 24 hours after you first click it. The PDF has a link to the class, the class's lessons and a supply list. The link to the class, which is in the PDF, does not ever expire. You will always have access to your classes.
The video is hosted in Dropbox; you can either stream the video in Dropbox, save it to your Dropbox account, or download the file to your computer.
There is a discount if you buy all four classes.
All sales are final.